Electrotechnical Calibration
AC Voltage
DC Current
AC Current
Resistance
Frequency
Time
Inductance
Capacitance
High Voltage
Temperature Simulation
Thermal Calibration
.........................................................
Temperature
Relative Humidity
Mechanical Calibration
.........................................................
Pressure
Vacuum
Mass
Volume
Density
RPM
Viscosity

Welcome to Mayuresh Associates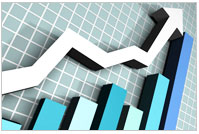 We are a young company, incorporated in 2004, though we have many years of experience in our field. We have technologically advanced calibration equipment and use NPL traceable reference standards. We are aggressively customer service orientedand forward thinking, as we intend to have a presence in our industry for many years to come.
We attained our accreditation to ISO/IEC 17025, in October of 2009, in the field of Thermal calibration and in October 2010, in the field of Electro Technical calibration. We have maintained our accreditation in continual good standing, adding to and refining our abilities regularly.

Our laboratory is the first private sector laboratory in India to get accredited at -196 °C with an uncertainty of 33 m°C
Our laboratory is the first private sector laboratory in Maharashtra to get accredited for calibration of Humidity parameter.

We employ a small but professional, trained, dedicated, conscientious staff. Unlike other laboratories, we donot make tall claims of having the largest man power employed (without technical knowledge). We believe that ongoing training is essential to keep the technical team at the top of its game, and we invest aggressively in staff training.

Support for your quality system. Having attained an ISO 17025 accreditation ourselves, we understand the process and the requirements. We will work with your quality people to be certain we are meeting all aspects of your system's requirements. We have built our reputation as being a company that solves problems and makes deficient documentation disappear.

To our customers, may we take this opportunity to thank you again for having brought us to where we are! To those of you considering our services, we hope to have the opportunity to work with you in the near future!
We welcome the opportunity to provide a quote for your firm's calibration needs as well as any inquiries as to how MAYURESH can best serve your firm's needs.
QUESTIONS? CAN'T FIND WHAT YOU NEED ON THIS SITE? CALL US !